A safe and secure property is essential to cater to when it comes to selling or buying a home. At the same time, it is also vital to ensure that your prospective house is free from any potential health hazards. One significant hazard that goes unnoticed is radon, often found in rocks, soil, and building materials. Radon can enter homes through cracks and openings in the foundation and accumulate to harmful levels, putting the residents' health at risk. Due to this, radon testing in Virginia should be taken into account while conducting a home inspection. In this blog, we will cover the question, "should I get a radon test with a home inspection?" and provide you with the knowledge you need to make a wise choice.
Should radon testing be a part of a home inspection?
It's crucial to thoroughly understand the property's condition before buying a house, including any potential health risks. A colorless, odorless gas called radon can enter homes through foundational fractures and accumulate in deadly amounts. For this reason, many homebuyers and homeowners ponder if radon testing needs to be covered by a home inspection in Fredericksburg, VA.
Yes, a home inspection should include radon testing. An estimated 21,000 deaths annually in the United States are because of radon, the second-leading cause of lung cancer after smoking. Although the Environmental Protection Agency (EPA) and other health groups strongly advise radon testing as a crucial step in establishing a secure living environment, it is not often mandated by law.
A professional home inspection can give you a comprehensive evaluation of the property's state with a visual examination of the home's structure, systems, and components. However, finding radon gas cannot be done solely through visual investigation. For this reason, you should perform a different radon test to determine the radon levels in the air inside the house.
Before concluding the deal, you can bargain with the seller to have the problem fixed if you find excessive radon levels during the home inspection. A radon test can give homeowners peace of mind by ensuring that their families are secure and that they can implement any necessary mitigation steps to reduce radon levels.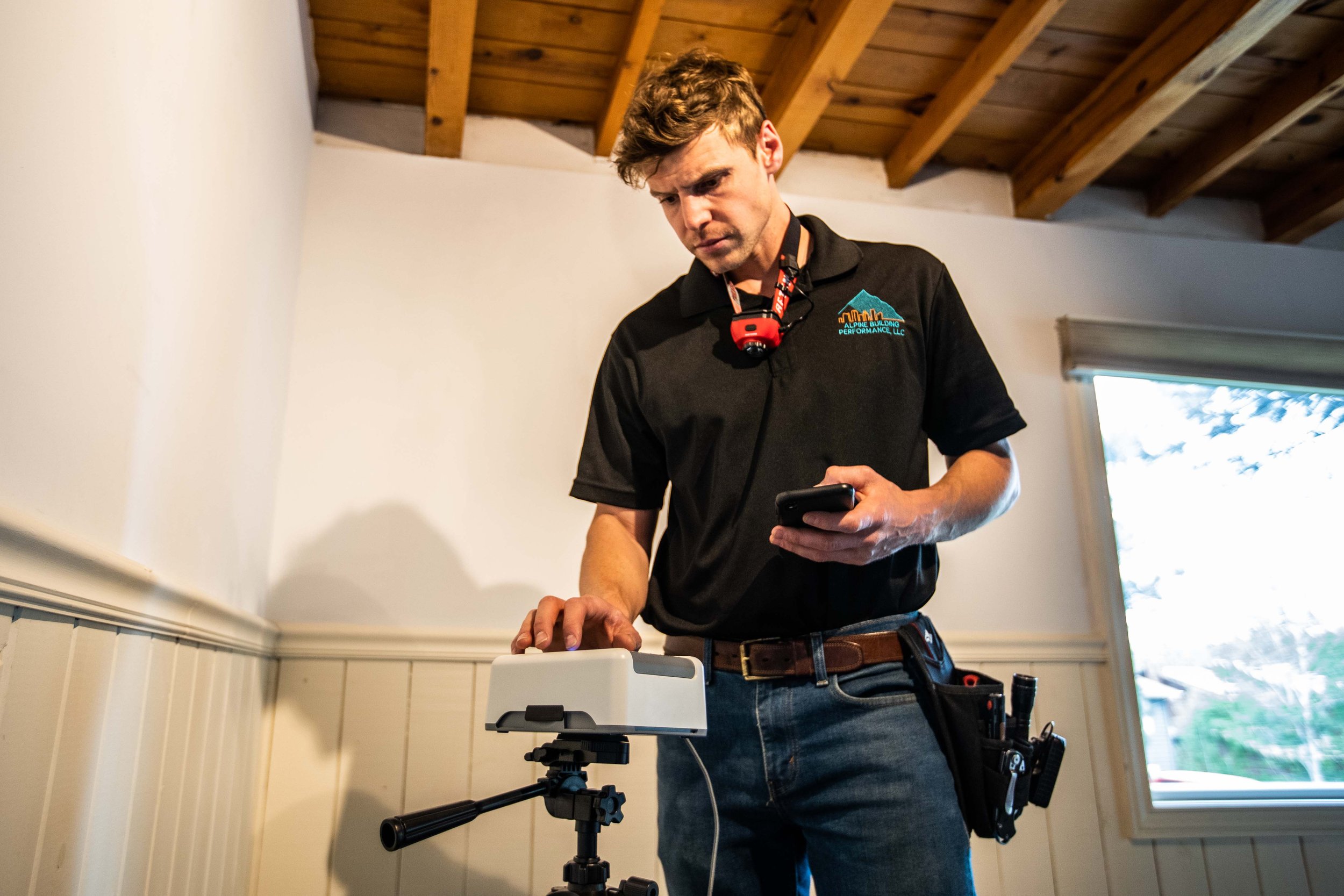 Who should conduct radon testing?
Trained professionals certified with previous expertise with this kind of testing must perform radon testing in Fredericksburg, VA. This includes contractors specializing in radon mitigation and trained and certified radon measurement specialists.
Professionals who measure radon are experienced at running tests to determine how much radon there is in a house or building. They employ specialized equipment to collect air samples and calculate the amount of radon gas present. These experts have undergone extensive training and passed an exam proving their knowledge and ability to get certified by the National Radon Proficiency Program (NRPP) or the National Radon Safety Board (NRSB).
Trained contractors in radon mitigation are experts at lowering radon levels in a house or building. If your radon tests find excessive radon levels following testing, mitigation specialists can install a radon reduction system, which can help reduce the radon gas concentration to a safe level. They are also qualified to maintain and fix these systems as necessary.
It is significant to highlight that DIY radon testing kits are available, but you should be careful while using them. DIY tests could not be as accurate or reliable as the ones that a skilled and certified professional conducts, even though they might be less expensive than employing a professional.
When is the best time to conduct radon testing?
There is no particular time to perform radon testing since radon levels can change with the season, weather, and other factors. However, there are several circumstances where radon testing might be more practical or advantageous.
Fall and winter are the ideal seasons to conduct radon tests. This is because windows and doors are typically kept closed during these months to conserve heat, making homes and buildings more tightly sealed. This can result in higher radon levels, making identifying and implementing the appropriate mitigation measures simpler.
In many states in the US radon testing is necessary when buying or selling a home. Testing for radon should also be done before buying or selling a house or other facility. This can help ensure that the house or building is secure for its residents and allow for implementing any necessary mitigation measures before the sale.
Additionally, it is advisable to test for radon every two years. This can guarantee that radon levels stay within safe ranges and that you implement any necessary mitigation actions when there is a rise in radon levels.
Radon testing costs and available options
The price of a radon test might vary depending on the test's type, location, and other factors. There are several options for radon testing, including do-it-yourself kits, quick, professional tests, and lengthy professional examinations.
You can buy DIY radon testing kits online and at many hardware and home improvement stores. These kits usually range in price from $10 to $30 and come with everything needed to perform the test and a lab fee for the data analysis. Although DIY kits can be a cheaper alternative, it's crucial to remember that these tests might not be as accurate or dependable as those that a professional carry out.
For initial testing or testing in real estate transactions, you shall choose short-term tests. An experienced professional conducts short-term professional tests typically take two to seven days to complete. These tests, which range in price from $100 to $250, can give a more accurate reading of the radon levels in a building or home.
Long-term tests are advisable for people who want to be sure that radon levels stay low over a lengthy period. These tests give radon levels over a more extended period a more precise and dependable result. Long-term professional testing can take up to a year to complete and are also carried out by a skilled professional.
If excessive radon levels are found following testing, mitigation specialists can install a radon reduction system, which is designed to lower the radon gas concentration to a safe level. Some radon mitigation contractors specialize in lowering radon levels in homes and businesses in addition to these testing options. The location, size, and other aspects of the house or facility can affect the radon mitigation cost.
Remember to schedule a home inspection with Clatterbuck Inspection if you're buying or selling a house. With the help of our home inspection services, you can decide on your real estate purchase with knowledge and steer clear of expensive future surprises. Contact us right away to arrange your home inspection and guarantee a smooth and successful home buying or selling experience.