Professional Home Inspections With A Warranty
Count on Clatterbuck Home Inspections for an Accurate Inspection Report
The Trusted Home Inspector
We are the trusted home inspection service in Virginia. For over 10 years, Clatterbuck Home has been providing high-quality home inspection services in Virginia. We are committed to providing you with the best service possible, and our team is always here to help you with anything we can.
If you are looking for professional home inspection services in Virginia, you can always count on us to provide you with the best. We are a leading provider of home inspection services and have helped thousands of homeowners from all over Virginia. If you need a home inspection during the buying or selling process of a residential or commercial property, our inspectors can help you with a complete inspection to give you peace of mind. Our home inspection in Virginia comes with 10+ years of experience in the home inspection industry.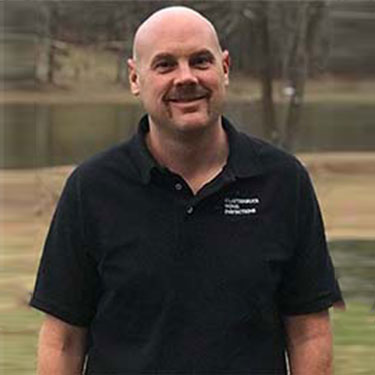 The Clatterbuck Difference–trust the process.
When you're ready to buy a home, make sure you have a professional home inspection done by Clatterbuck Home.
We provide reliable inspections in Fredericksburg, Stafford, Manassas, and Charlottesville. Our certified inspectors will provide you with the most thorough pre-offer inspection in Virginia, which is one of the most critical steps in buying a new home. Our home inspector will examine the structural and mechanical systems of a house. They will find out the condition of the house and identify problem areas that need to be fixed or repaired. Our professional home inspectors will provide you with a detailed report of their findings. The report will include pictures, videos, and other important information that helps you make an informed decision about your purchase.

EPA recommends all homeowners should test their homes for radon gas since it is an odorless, colorless, and tasteless radioactive gas that can be harmful to your health. With Clatterbuck Home's radon testing service in Virginia, you will be able to identify if your property has high levels of radon gas and learn how to reduce them by installing a radon-reduction system.

We offer water testing services for both private and commercial properties, using state-of-the-art equipment to determine what kind of treatment is needed based on the results. Our water testing service in Virginia can help you avoid costly water damage with immediate remedy solutions and prevent future problems by pinpointing the problem area.

Pre Offer Inspection Services
Oftentimes, home buyers are not aware of any defects or issues with their potential new property until they've finalized their contract with the seller. By performing a pre-offer inspection in Virginia, you can ensure that any problems or defects will be brought to the seller's attention, and you can negotiate with them to resolve those issues.


We use infrared scanners to pinpoint structural flaws that can lead to energy loss. We also inspect electrical fixtures, plumbing, and appliances for energy-saving opportunities.
Professional, Efficient, And Reliable:
We have been in business for a decade with over 20,000 inspections completed and more than 20,000 satisfied customers nationwide. Your satisfaction is our top priority – we are always here to answer your questions 24/7.
You can get a quote or schedule an appointment right over the phone or through email – all at the touch of a button! We also offer a mobile app (iPhone & Android) that makes booking appointments on the go easier than ever before!
Clatterbuck Home inspections are powered by a network of over 20,000+ professional inspectors and overseen by our expert management team. We pride ourselves on delivering a thorough, reliable, and unbiased service that meets the expectations of buyers, sellers, and real estate professionals alike.
We know that when it comes to your home, you don't just want a quality service, you want one that's affordable too. That's why we offer affordable rates with flexible payment options. We also provide free estimates, so all you need to do is fill out our contact form

Greg joined Michael to share why purchasers should find some way to have an inspection on a home prior to buying it. We discussed pre-offer, pre-closing, and new construction pre-dry wall inspections when the seller won't allow a home inspection contingency
6 Reasons To Choose Clatterbuck Home Inspections
When you're getting ready to buy a new home, you want to be sure you're making a smart investment. A house might look like your dream home, but there could be hidden issues. Hiring a qualified home inspector is the only way to know for sure a home is in good condition. Here are five good reasons to choose Clatterbuck Home Inspections:
Doug and John were great! They explained everything in details and I am confident in the results. Appreciate it! Highly recommend! 👍

The experience was professional and timely. The inspector showed up early and got straight to work. He annotated any and all deficiencies small and la...

Extremely thorough inspection! Very nice and personable. Answered questions we asked to help us make an informed decision.

Give us your info and we'll contact you shortly..