When searching for a future home, the first step is usually viewing homes; make sure to inspect each aspect. It is essential to critically eye potential features such as fixtures and appliances, check the exterior and interior of the home for signs of previous water damage, or keep an eye out for signs of recent renovations that are done to hide previous damage.
As times have changed, so have inspections, more people ask about certifications, and finding a highly qualified inspector is significant for them. In addition, the living standards have vastly changed in recent years. A desire for a home inspection has shifted to a priority with these. 
So What Are Some Essential Benefits Of Having A Home Inspection In Stafford, VA?
A certified inspector has significant experience understanding every aspect of construction techniques and building codes, and quality considerations that can be imperative to creating a quality purchase decision and maintaining future upkeep costs while protecting against any insurable risk factors. 
In-home buying, the buyer and seller often want to hire a professional to inspect the home and focus on inspection areas of concern. In addition to determining the safety of a home, there are other important reasons for getting a certified inspection.
I) Various home conditions can only be seen through close examination, such as discoloration on walls or wood surfaces (demonstrating leaks or an interior plumbing leak), mold/mildew, pests, and animal infestations that need infrared scanners to identify.
II) Professionally trained inspectors will spot structural damage such as termite feeders, water wicking, etc. That may be harder for you to see.
III) A thorough inspection may find problems that the seller does not disclose upfront for repair; this could result in extra expenses later and catch you off guard. 
Where To Find Professional Home Inspection Services?
Finding a professional home inspector in Virginia can be a chore because credible services are not always easy to find. If you go to inspectors' websites, you will have to find a phone number and ask them to come out and see your house for an inspection.
Web listings for professional services like Angi are one way where you can search for the service area around your location, choose from names of professionals close to you, send an email with all required information submitted on the submission form, and choose from available appointment slots or wait for a callback. They will set everything up for you quickly so that there is no need to contact multiple people for what needs to be a single service.
While signing up with a qualified organization, check if they offer professional and certified home inspections online since some companies may offer a general look at the condition of your home. On-site inspections are best to have with yourself present after you select a certified home inspection professional.
Shortlisting The Best Professional Services Out There
Finding Your Home Inspector through the listings available online is also not a simple task; we break down the work process into four steps:
– Assesses: Assess what you're looking for, how many areas you want to be inspected in your home, and how particular you want the inspector to be (in case of advanced inspections).
– Match: Find up to five contractors based on your goals and criteria.
– Quote: Get competitive quotes from a contractor who recognizes your unique need – no pushy price tags or timelines should be involved. 
– Buyer Beware! Be confident in your choice; connect with a certified, experienced Home inspector from start to finish.
Do Home Inspectors Have To Be Licensed In Stafford, Virginia?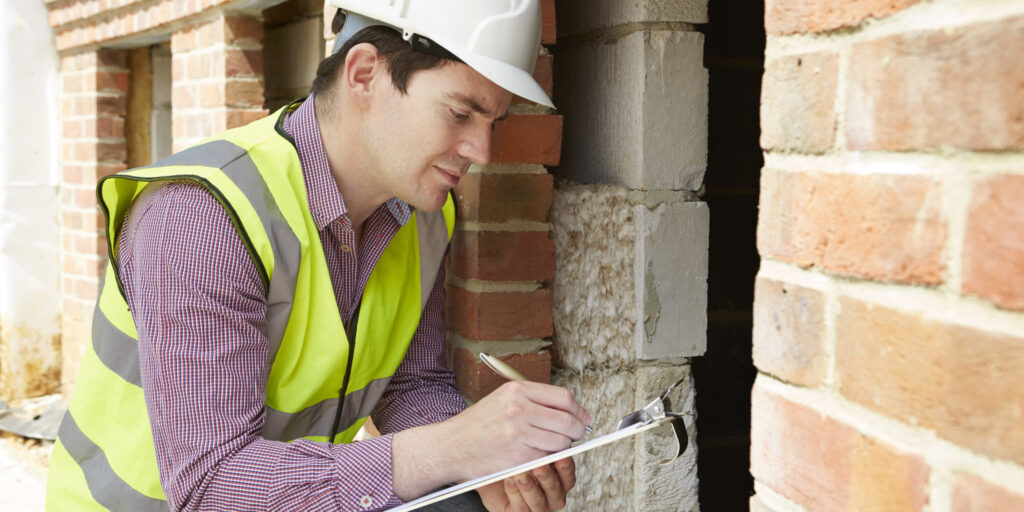 Effective July 1, 2017, the regulation of home inspections in Virginia changed from a voluntary certification to mandatory licenses for all home inspectors operating in the state.
Inspection services are available through home inspection providers completing a mandated education course and passing an exam. The new rules also require that inspections be performed by inspectors registered with the Commonwealth and limit publicity from the conclusion of an inspection.
Before amendments were enacted, it was allowed for any person to inspect houses in Virginia provided they completed an apprenticeship under a professional at some point in their lives or had some construction experience. 
Owning a home requires a considerable investment, and there are many many things that you will want to look into before buying a home. Figuring out who is qualified to conduct a home inspection in Stafford for you can be daunting but is essential and should not be ignored.
What Is The Average Cost Of A Certified Home Inspection In Stafford, VA?
When you want to buy a home and need to get a professional and certified inspection, consider the average home inspection cost for your area.
If you are not acquainted with the area, taking help from a site like HomeAdvisor is an option for getting information about the reputable, top-rated best home inspection in Stafford, VA.
In Stafford County, the cost for professional home inspections usually ranges from $300 up to $500. The Price depends and varies with adopting an intensive or standard inspection plan.
Professional Home Inspections In Stafford VA
Whether it's an extensive or cursory plan, the services of a professional Stafford home inspector will include an evaluation and assessment of all major systems in residence, from roofing, foundations, and insulation levels to elements that affect indoor air quality like plumbing and ventilation ducts. A comprehensive report evidencing any issues will be provided within a day of completion of the inspection.
When it comes down to purchasing your dream home for the first time, it is always advisable to do a home inspection. But this optional service comes with a price tag that many people try to avoid. Nevertheless, a home inspection is an important service that determines how well you know the condition of a property before you buy it.
Some faults uncovered are more expensive than others. A home inspection will reveal them before they become an even more costly problem on top of the purchase price of your new property, like immediately noticeable foundation or roof leak issues or, say, pesky tree roots growing beneath the boundary between your property line and next door's. 
As homeowners, we all know that a home inspection is tempting to avoid. It's easy to justify not having one and hope that everything will turn out alright. But, I'm here to tell you what will happen if you decide not to have one, no peace of mind, problems creeping up after you move in, and costly repairs you didn't bargain for.
Based on years of inspections and research, professional home inspectors have a keen eye to spot the most hidden of problems other home buyers won't notice, which in the long run can save the buyer from a money-draining pit, so avoiding a home inspection is never suggested.