Confused about which Virginia home inspector to go with? Choosing the best service can be a tough decision. There are so many options for home inspections in Virginia, but it can be hard to find the best one for yourself. Choosing between your favorite restaurants is easy. All you have to do is decide which one you want to try first and then select from there. But selecting an inspection service that will work for your needs is not always so simple. When it comes to home inspection services, we often have too many choices and don't know where to start. Choosing certified services is the first step in the right direction in getting quality inspection services, and we will discuss the reasons for it in this article
Why Choose A Certified Service?
Certifications are one way of assurance for employers. They provide a way for employers to ensure that the inspectors they hire have the skills and knowledge they need. Certifications can be obtained in many different fields such as IT, finance, sales, marketing, etc. Many companies either hire or offer their employees certifications because it helps them identify with their company culture, gives them a competitive edge over other inspectors in the market, or gains recognition in the industry. Some companies also offer certified services as an incentive for their customers to keep using their services for a long time.
Choosing The Best Home Inspector In Virginia
Statistics show people buy a home at least once in a lifetime. This also means that they will need a home inspection. Hiring a home inspector is not as simple as it seems. With several inspection services competing with each other and every website quoting similar services, how exactly do you choose one? A little research and homework can help you shortlist a good candidate. Don't shy away from asking friends and family who might have recently had their homes inspected. They might be able to refer to a company that they have had a great experience with. Secondly, searching the internet for positive reviews and ratings shows you a home inspector's work history. Happy clients mean the inspector has a good work history. Lastly, it is essential to ask the home inspector for credentials; home inspectors who are certified and continue their ongoing education to maintain their license are a good bet. Taking all these factors into consideration will help you locate a great Virginia home inspection company.
Why Have A Professional Home Inspection?
Whether it is an inspection of a home or an automobile, performing the inspection yourself can be risky. There is no way to know if your home has serious structural problems that could lead to further issues. It is always better to leave inspecting your property, especially if you have a significant investment in it, to professionals. It is safer and more convenient for you and your family members.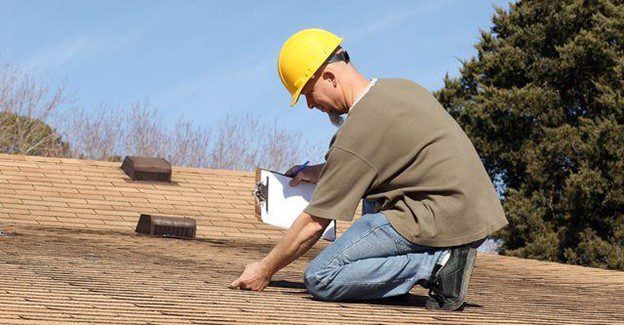 A home inspection is a process of identifying and evaluating structural and functional conditions. It is essential to have a professional inspection to avoid any potential problems in the future. Many people think they can perform their home inspections because they want to save money, but this can be dangerous. Professional inspections are crucial as they can identify potential problems that may not be obvious in the home and lead to significant financial losses.
Does A Home Inspection License in Virginia Guarantee An Accurate Inspection?
Virginia requires home inspectors to have a
license
to perform an inspection. However, there are no requirements for how long the license is valid. You may be one of the many people who would like to get a home inspection in Virginia but don't know if the license will guarantee an accurate inspection. This is because there is no requirement on how long the license is valid, and it's up to the inspector himself to decide when they will renew the license. Is there such a thing as an "accurate" home inspection? The short answer is no. An inspector will be able to give you an opinion on whether or not the property meets specific standards, but they cannot guarantee that the property will meet those standards. Potential buyers need to understand that home inspections are subjective and not all inspection services are equal. It's also essential for them to know what they are getting into when hiring an inspector. Some people believe that the state requires licensing to conduct premium quality inspections. Others think it's just another way for inspectors to make money without providing any value in return. In any case, there are various benefits associated with getting licensed as an inspector in Virginia. It will ensure you have insurance coverage, access to training materials, and more opportunities for
career
growth. Inspecting a house takes a significant amount of time and effort. The inspectors start by assessing the whole house, have to take pictures, record measurements, and take notes on their findings before they give an accurate report to their clients. Considering the amount of time and energy that goes into a home inspection, do not skip one.