Are you interested in becoming a home inspector and searching for online information on what steps to take? This article will tell you everything you need to know about becoming a home inspector in Virginia, a home inspector license, and how to obtain it. A home inspector is a person who inspects the condition of a building or home to determine its present condition and suitability for occupancy. A certified home inspector is a licensed or professional with training in the home inspection field and may have knowledge or previous experience in construction, engineering, or architecture. 
Are you shifting careers and having no previous history of homes and inspections? Well, don't worry. Having no prior knowledge does not mean you cannot pursue the field and make a career shift now. There are a lot of online training programs and licenses that can help you make the transition process smoother.
Who Is A Home Inspector?
Building owners can hire a home inspector to ensure that the property meets specific standards and is safe for occupancy. An inspector may be working independently or hired through a company.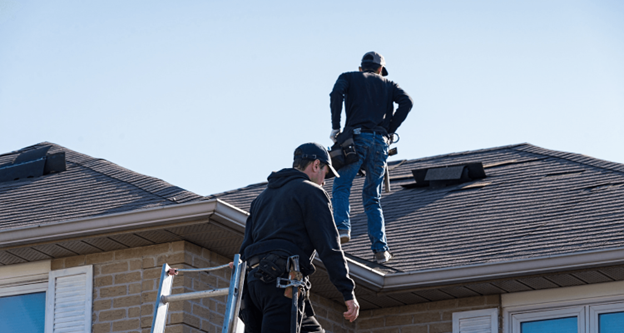 Professional inspectors working with certified companies usually have more experience and knowledge because they have completed more inspection jobs. Inspection companies hire only the best inspectors in the field, so they come with a guarantee that they know their work. After a home inspector has gone through the inspection process, he may advise repairs. The property under question can be for sale, or a buyer may be interested in buying it.
Types Of Home Inspections That Home Inspectors Perform?

Before jumping straight in and sharing information about a home inspection license in Virginia, you will want to know more about the different types of home inspections. Inspections provide varying degrees of information to the buyer, seller, or homeowner. Inspections fall into several categories. These categories account for the benefits that the property owner reaps from them. No matter what type of inspection, it has one end benefit; to inform the party about the condition of a property. The information from these inspections helps the parties involved come to conclusions, make important decisions, or change course for a better outcome.
Inspections Vary From:
– Standard home inspections
– Pre-buyer inspections
– Pre-seller inspections
– New Construction Phase Inspections
Standard Inspections
is a general inspection of a building or a home to assess its current condition regarding its structural and functional components. A general inspection includes everything visible to a home inspector, from the house's roof down to its basement and everything accessible in between.
Pre-Buyer Inspections help a buyer assess the condition of his prospective new home. Buying a house requires massive savings, and homeowners want to be sure their investments are not going down a money pit.
 
Pre-Seller Inspections help many homeowners wishing to sell their homes conclude the current state of their property and its value. Knowing their home's condition allows them to price their home right before listing it on the market.
New Construction Phase inspections help determine the construction process at various stages during a home construction process. They ensure that the construction is checked at multiple stages and according to plan.
Along with the unique features that differentiate these inspections, there are additional inspections for which an inspector may need additional training and enrolling in certification programs. These inspections go beyond the scope of a standard inspection and are known as advanced inspections. Advanced inspections include inspections to uncover more severe issues such as mold, asbestos, or radon in homes. Home inspectors need special training and additional equipment such as infra-red cameras to perform these inspections.
Does Virginia Require Home Inspectors To Be Licensed?
Earlier home inspections were not licensed in Virginia, but effective from July 1, 2017, home inspectors in Virginia must undergo a mandatory license program. A 70- hour prelicensing course that is state-approved needs to be completed to become a home inspector. In addition, the individual has to conduct a further 25 home inspections under the supervision of a licensed home inspector.
How To Become A Field Inspector In Virginia?
Virginia home inspectors need to be at least 18 years of age to obtain a home inspection license. They have a 35 to 70-hour course requirement. From whichever they choose, an inspector needs to perform 50 ride-along inspections with a 35-hour course and 25 inspections with a 70-hour course. There is an $80 application fee to begin the process. There is an additional general liability insurance requirement of $250,000 per occurrence that is also required. Though not compulsory, a background check is required to become a home inspector. An NHIE (National Home Inspection Examination) is required to become a home inspector; this is the only independent exam with independent accreditation. Home inspectors who pass this exam are ready for a new career in the home inspection field.
How Long Does It Take To Become A Home Inspector in Virginia?
The time it takes to complete a home inspection certification for a license depends upon the individual's ability and how long it takes to complete it. Courses are primarily flexible, and you can learn at your own pace.
How Much Do Home Inspectors Earn In Virginia?
A home inspection is a lucrative field, and inspectors can go on to make more or even open up their independent home inspection companies after having gained a certain level of experience in the area. The salary one can achieve from home inspections depends on one's own goals, but the average salary for home ins[ections is around $57,130 per year. This annual total amounts to $27.55 per hour.
If you are an individual who hates 9-5 desk jobs and loves to interact with new people every day, then the home inspection job may be best suited for you. Home inspections offer a new challenge and a unique situation for every inspection. How much you enjoy these and how far you go in the field depends totally on your commitment and perseverance.