Why are any home inspections really important? If you want to keep a watch on your primary investment, it's definitely a must. More often than not, you wouldn't like to be surprised after having spent so much on the mortgage that you got, deceived about the real amount of debt or the consequences of faulty building materials. To make sure there are no gray areas in which fake or incomplete inspections may get overlooked. For example, Clatterbuck home inspection Virginia provides a thorough but flexible inspection checklist and will walk a homeowner 360° around the house, even taking them halfway up the attic to show the problems they might not have seen.
With all the responsibilities that home inspections often have, it can be challenging to know what information you should gather and what questions to ask during an inspection. This article will outline the items we recommend you gather and include with your checklist.
A Checklist For A Home Inspection
Making a checklist that is tailored to your unique needs can significantly improve efficiency and make sure you don't miss anything important. I recommend compiling your important subtasks in groups based on preset criteria with a large volume of data. The home inspection checklist is highly important because it prevents missing out on essential points during an inspection; this can happen by getting swayed by things that are not really a major concern.
An annual home inspection checklist is crucial for those who work with year-round inspections. The use of an Atlanta home inspector checklist will ensure consistency and quality reports. A checklist used by professionals covers around 1600 sub-components of the major functional and non-functional parts of a home, The major components inspected are;
Roof

Flooring

Walls

Doors And Windows

Basement And Crawl Spaces

Plumbing Components

Electrical Components 

HVAC System

Car Ports

Attic

Exterior Walls

Grading

If you are looking for a home inspection checklist, you can find some professional home inspection checklist samples

here

.

 
What Three Things Must Check Inside The House During An Inspection?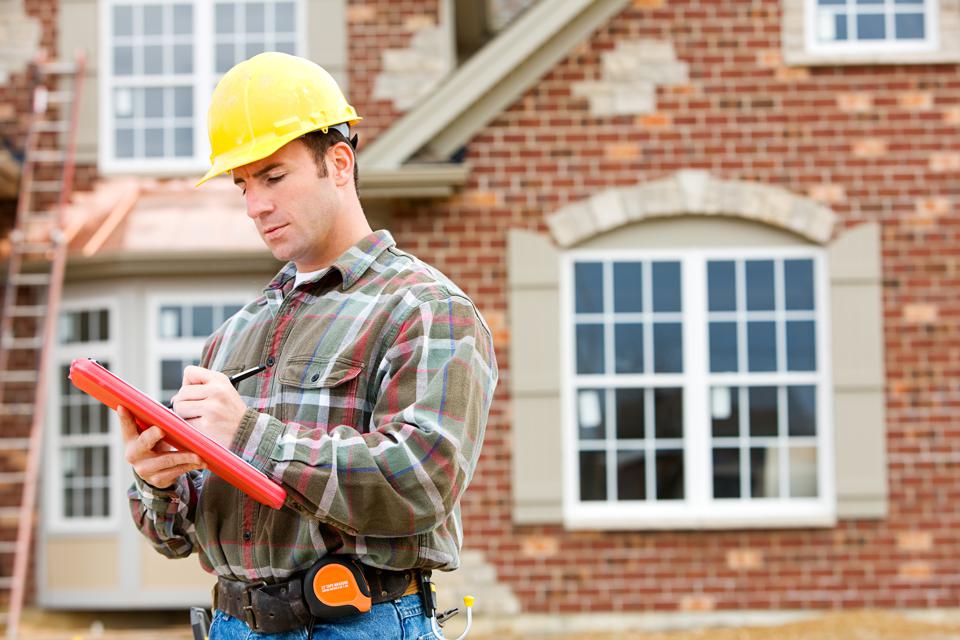 Some of the most crucial things to be checked during a home inspection are pictures of the property and home areas, structural issues, and structural concerns. The rest of the aspects can be returned to their normal state once the three components signify that it is in check.
The first thing to check inside is the Electrical system of a general house, as sometimes electrical wiring could potentially be a problem for your property. There is not much you can't do with this piece, but if there are any shocks or surges that do cause safety hazards, it should be considered, especially if there has been an incident with damaged wiring. The second part is checking the structural changes in a house or property according to the conditions detailed from one prior inspection; some concerns could have been missed, so having someone inspect all over again will definitely give you peace of mind.
The third thing to have checked thoroughly is the plumbing; faulty plumbing can take a lot of tearing down and is costly to repair. In addition, further hidden plumbing defects can cause extensive irreparable damage to your home. So having a detailed knowledge of all of these areas will help avoid any potential pitfalls in your investment. 
Can You Sue A Home Inspector In Virginia?
If a home inspection is faulty, you have to prove negligence. If your case goes to court, it will be an uphill battle. So what problems can you look out for to sue an inspector is a question.
A legal suit against a property inspector can be done if a patron has evidence that the real estate dealer and property inspector were negligent or did not use reasonable care when dealing with the structural integrity of the building. Four common types of claims relating to negligence of an inspector are- misrepresentation during the closing, disclosure fraud, express warranty to an agent, and omission of other defects on sale.
Property inspectors are people paid to look out for construction problems, and potential hazards in the home someone is asking to purchase. One aspect of their job is to offer a detailed inspection report that can be used when using the homeowner's insurance in case they find something amiss. The problem arises when property inspectors neglect their duties like reporting potential risks while they are inspecting homes which leads to homeowners wasting time and losing money on filing claims against them. Property Inspection services providers have legal responsibilities but not just against others but also the persons they supervise during inspections.  You can also read about Virginia Home Inspection cost,
Home Inspection Requirements For Virginia
As of July 2017, the Virginia Department of Housing and Community Development regulates the process with licenses mandatory for home inspections. Prior to these regulations, few individuals provided voluntary inspections to pass around the community in lieu of government oversight. The Home Inspectors exam in Virginia is one of the levels available for in-state home inspectors. The American Society of Home Inspectors (ASHI) implemented this series of exams. Although the States are not exclusive, individuals must be licensed to perform Inspections. 
How Do I Prepare For A Home Inspection?
In order for a home inspection to happen, you should be prepared. First, it is recommended that you collect all necessary information since the inspection is an opportunity for both buyer and seller to give feedback on each other's property. It's important to prepare for a home inspection before sending money up the ladder.
Having a clean house builds confidence and also gives the inspector a better idea of a home's true condition.

Make sure you unlock all rooms' empty stored items in attics and crawl spaces.

Replace cells and light bulbs in order to save the inspectors time. 

Trim shrubs and trees that might hinder an inspection process.

Keep access to manuals such as those of previous repairs and inspections.



To know if a home is worth spending money on, homeowners rely on prospective real estate agents. But do they really have the knowledge and skills to make a valid decision? With advancements in technology and materials, it has become easier for home inspectors to introduce their findings into layman's terms. Through the inspection process, a professional will provide an estimated price for all repairs that need to be done and advise ways for you to maintain your property securely as well as increase its value on future occasions. In this day and age, a professional inspection can walk people through the whole process of buying a new house or serviced apartment. A large number of people are likely to buy a property after they know it is free of problems. However, not all property buyers will have an idea about what they need in their home prior to purchase and therefore need an experienced property inspector in Virginia for consultation instead of blind chance. Besides the financial aspect, the bottom line is that Americans need to achieve insight into their potential purchases without much danger.